Shruti | Prosthetics engineer
How I got into this job I did A levels at military sixth form college in preparation to become an Aerospace Engineer in the Royal Air Force, but unfortunately developed knee problems and had to leave the military.
I then chose to specialise in Biomedical Engineering, developed an interest for prosthetics and applied for my PhD:  Working with the military to make better fitting limbs for ex-soldiers who are amputees.
Good if you like: Helping people | Design & Technology | Human body | Biology | Health
---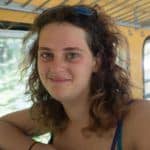 Hannah | Astronomer
My next step I'm approaching a fork in the road. Either I go on to continue in research, or do something else. Both paths will definitely involve using all the skills I've learned along the way
Good if you like: Space | Coding | Travel | Satellites | Writing
---
 Gill | Ultrasound Programme Director
My work When I'm not teaching, I might be chasing a baby around its mum's abdomen to try and get a good picture or scanning adults with pain, to see if I can find the cause.
Good if you like: Helping people | NHS | Human body | Teaching | Health
---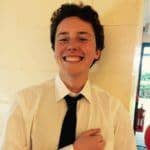 Meirin | CERN Particle physicist
Best thing I've done in my career Presented my work to an international audience in South Korea
Good if you like: Computers / IT | Maths | Digital | Coding | Communicating | Going abroad | Experiments
---
 Find new interesting people based on what you like
---
Save interests on your profile
ASK your questions about STEM careers
Get recommended science and engineering jobs
Your username is on your I'm a Scientist card, or get a new password using your email address.