Profile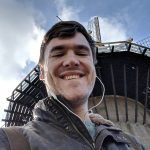 Jack Saunders
Curriculum Vitae
Education

Kingsley County Primary School; Helsby High School; University of Manchester

Qualifications

GCSEs: - English Lit/Lang - Sciences (Physics/Biology/Chemistry) - Maths - Geography - French - RE A-Levels: - Maths - Chemistry - Physics - Biology (AS level); Masters degree in Chemistry with Industrial Experience; Hopefully a PhD in under a year!

Work History

I worked as a weekend presenter at the Catalyst Science Discovery Centre in Widnes, Cheshire during the first year of my degree; I worked for a year in Unilever (the company that make Dove/Lynx/Tresemme/Lipton Ice Tea) as part of my degree.

Current Job

I am doing a PhD in materials and polymer chemistry at the University of Manchester which is part funded by AkzoNobel (who make Dulux paint).

Employer

The University of Manchester in the Department of Materials;

I am also part funded by AkzoNobel which is an international company that makes paint.
My Work: I am a polymer (or plastic) scientist at the University of Manchester. I spend my time trying to make new plastics which go into paints. These paints will hopefully stop your garden fences from rusting. My job is to try to change the polymers to make them better at stopping rust. Although my job may sound boring (I watch paint dry) it's actually a lot more interesting than that!

Read more

Polymers (also known as plastics) are long chain molecules (think really tiny spaghetti!) that have all sorts of uses as they can be made into lots of different shapes very easily. They are also last for a very long time – this is really good as it means the thing it's used for will still be useful when you need it, but it's bad when we want to get rid of them!

We make polymers by using smaller bits (known as monomers) and sticking them together to make a really long polymer. If we use a mixture of different bits then we can change the use of the really long polymer to be bendy or stiff, hard or soft, and also change how much water it absorbs.

I use polymers in paints. The idea of a paint is to put a small amount of plastic onto a surface, such as a wall or a garden fence. This has two uses; to protect the thing the paint is put on, and also to make it look better by adding colour or making it look shiny. I want to change the monomers I use (the different bits we stick together to make the polymer) to better protect the wall or garden fence you might put it on.

This is really important as the longer my paint protects your wall or garden fence, the longer that wall or garden fence can be used for. This means that by using a small amount of plastic (a paint) we can make lots of things last for much longer. This saves money and stops us from needing to make more new things, using energy and materials.

My research is also trying to make paints better for the environment. Years ago paints were made using nasty chemicals. Thanks to research like mine, we can use paints made with water, which are much better for the environment.

My Typical Day: Most days are like a typical job. I wake up and get into work between 9 and 10 and read my emails. After this I'll go into the lab and make a new polymer or do some measurements on polymers I've already made. After I've finished this I will return home between 5 and 6 in the evening.

Read more

7:54 – I get the train from my home to my work.

9:00 – I get into work, check my emails and then do any work on my computer.

9:30 or 10:00 – this is usually when I will start an experiment, either making a new polymer or trying to test the new polymers I have made.

12:30 – my friend always likes to have lunch on time, so I make sure I'm finished with my work to have lunch with him.

13:00 or 13:30 – I will continue with the experiment I was doing in the morning, or start a new one if the last one was quick.

17:00 – I will tidy away my experiment and then get the train home.

My Interview

My profile link:
https://ias.im/u.235151
---
---
---