Profile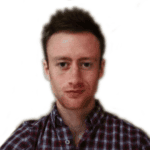 Kieran Fraser
Curriculum Vitae
Education

Millstreet Community School (Secondary Level Education); Trinity College Dublin (2011 - present)

Qualifications

B.A.I. & M.A.I. Computer Engineering

Work History

Septentrio Satellite Navigation, Aon Center for Innovation and Analytics, Revenue (Information & Communications Technology and Logistics Division), Lumafit, ADAPT Centre

Current Job

PhD Student, ADAPT Centre for Digital Content Technology, Trinity College Dublin

Employer

I'm a research student at the ADAPT Centre for Digital Content Technology.

ADAPT focuses on developing next generation digital technologies that transform how people communicate by helping to analyse, personalise and deliver digital data more effectively for businesses and individuals. ADAPT researchers are based in four leading universities: Trinity College Dublin, Dublin City University, University College Dublin and Dublin Institute of Technology. ADAPT's transformative tools allow you explore video, text, speech and image data in a natural way across languages and devices, helping companies unlock opportunities that exist within digital content to re-imagine how to connect people, processes data and to realize new economic value.

ADAPT's vision to be the world-leading international hub of scientific expertise that supports collaborative innovation to unlock the potential of digital content, empower and enhance online engagement between people, and promote creativity, competitiveness and entrepreneurship for Ireland.

ADAPT has significant commercial expertise having engaged with more than 140 companies in Ireland and beyond, ranging from indigenous start-ups to multinational enterprises.  With a dedicated business and commercial development team, ADAPT has a strong focus on understanding and addressing technology and business challenges in order to deliver solutions tailored for industry collaborators.
My Work: Creating a mindfulness coach to handle all the incoming notifications, emails and messages on our smartphones so we can spend more time looking up at the stars instead of down at a screen!

Read more

I'm working on helping technology (your phone for example), understand you better. In particular, my work will help your phone understand when it is the right time to deliver a piece of information to you.

If you think about it, every time your phone *dings*, it's like someone is poking you in the back – it's getting your attention. This is okay if the person prodding you is Mum, Dad or someone else important – but if this is just a reminder to open Facebook or some other app, it gets quite annoying and distracting! It's very hard to turn your attention back to the task you were doing before your phone prodded you.

We get so many notifications every day that we're now that hearing *dings* or our phone vibrate even when nothing has arrived!! Have you ever taken out your phone thinking you heard or felt a notification arrive only to see nothing there?? Some research in this area compares your phone to a slot machine. Every time you unlock your screen, it's like playing a slot machine – if you've received a notification, you win – if you haven't you lose. This can get addictive!!! Especially if you play this "slot machine" multiple times a day, 365 days a year.

At the moment I'm working on a mindfulness coach which can sit in your phone and determine which notifications you need to see immediately. It also hopes to determine notifications which could cause addictive behaviour, and keep them for a time when they will be less harmful to you. Think of it as an assistant that has your best interests at heart.

In order to do this, I'm building a mobile application which runs on your phone. It observes your habits and creates a model of your personality/interests based on your interactions with your phone. This data is then fed through algorithms (neural networks!) which can predict the times to best deliver a notification. For example, if you're in class and you get a notification about a disco later that night, it would be distracting to receive it straight away. You might get in trouble if your phone makes a sound or you might get distracted if your phone vibrates. The message isn't urgent so the assistant will alert you at break, lunch, or after school – whenever it thinks will suit you best!

My Typical Day: Reading papers, coding, testing, failing, adapting solution, testing.. probably still failing, but learning lots!

Read more

I generally start my typical day by reading papers. The best way to stay up to speed on new technologies, techniques and algorithms that can benefit my work is to read research papers from conferences that are related to my work. For example, I read papers from the Interactive, Mobile, Wearable and Ubiquitous Technologies (IMWUT) journal. I also read/reply to emails first thing in the morning as it helps me focus and means I can concentrate on my work without distractions for the rest of the day!

After reading papers I usually dive back into some practical work. This varies depending on the current stage of my experiments. It could be that I am coding a mobile app with Java or Kotlin in Android Studio, or cleaning data collected from an experiment, or implementing an algorithm which will make predictions, or analysing the results of an experiment or simply writing up a paper which describes the experiment, results and conclusion.

How I got into this job: I had a passion for new innovations and wanted to explore the very edge of the computing field! Also, wanted a challenge :D

Read more

I completed my undergraduate and master degree at Trinity College Dublin and as part of my final year I was working on a project which was really innovative. I enjoyed having the freedom to explore a new idea that no one else had tackled before. Technology moves so fast so I thought it would be easier to keep up if I was on the cutting edge of new computing ideas. So I thought I'd do a PhD!

I'm also very interested in entrepreneurship and the research center through which I'm completing my PhD is very supportive and successful in this area.

My Interview

What advice would you give someone who wants to be in the same career as you?

Be curious. Don't wait for someone to give you a task or an assignment - find a problem in your world right now, and try solve it! It's the best way to learn. If you find one that means something to you, you'll work all the harder and enjoy it too!

What do you see as your next step in your career?

I'd like to take my research and apply it to the real world - whether that happens in a business I start, or by working with a company that shares my vision/values, I'm not sure yet!

What other sorts of jobs can you do with your qualifications?

Anything which requires knowledge of data, coding, algorithms or technology - which applies to many!!

What's the best part of your current job?

Exploring new innovations, techniques and algorithms.

What don't you like about your current job?

Writing papers!

My profile link:
https://ias.im/u.173168
---
---
---