Profile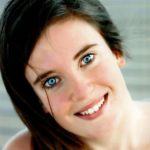 Kristi Sawyer
Thank you for all the great questions in the chat! If you want more detail or if I missed you, please feel free to 'Ask' me now!
Curriculum Vitae
Education:

BSc Pharmacology at Newcastle University (2012-2016); PhD at King's College London (2016-present)

Qualifications:

11A*s at GCSE, 2A* and 3A at A-level, 1st Class BSc

Work History:

I worked for one year at GlaxoSmithKline, a drug company, while doing my BSc.

Current Job:

PhD student

Employer:

King's College London is a world-renowned University in London.

We are world-renowned for the quality of our research and we produce some of the best articles on mental health in the world. The research that happens here has been judged to be the 2nd best in the world for Psychology, Psychiatry and Neuroscience.
My Work: I study pregnancy and how a mother's mood can affect how her baby and child develops. I do this by interviewing mothers and their babies. I also conduct experiments in the lab to see how the mother's biology can affect her baby.

My Typical Day: I spend some time at my desk answering emails, then go to the lab. I also sometimes travel to see mothers and their children at their homes.

My Interview

What's the best thing you've ever done in your career?

I discovered a new enzyme!

What advice would you give someone who wants to be in the same career as you?

Be proactive, the worst answer you can get to a question is no!

What do you see as your next step in your career?

To become a Post-Doctoral researcher or lecturer

What other sorts of jobs can you do with your qualifications?

Work in drug companies, become a teacher, or any other graduate-level job

What's the best part of your current job?

The fact that I can spend my day talking about something I am passionate about

What don't you like about your current job?

Sometimes we have to work long hours

My profile link:
https://ias.im/u.156234
---
---
---