Profile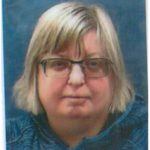 Nadine Priestman
Technician
Curriculum Vitae
Education

Stephenson College 1999 The Open University 1995 – 1996 Stephenson's College 1992 Stephenson's College 1985 – 1987 1984 – 1987 Ashby School

Qualifications

IBT2 and CLAIT Stephenson College 1999 Mathematics - Foundation – Pass The Open University 1995 – 1996 RSA CLAIT1 – Distinction Stephenson's College 1992 Secretarial Course RSA Stephenson's College 1985 – 1987 RSA I& II and EMFEC 1&2 English Language GCSE 1984 – 1987 & 8 C.S.Es Grades 2 to 4

Work History

Technical Administrator: 5 years Technician experience within the Experimental Support Group (ESG) Secretary: 10 years experience with Technical Data Services, Business Operations, Development and Performance Engineering Services. Technical Administrator Rolls-Royce plc 2014 - present Secretary/Administrator Rolls-Royce plc 2005 - 2014 Secretary Select Appointments plc 2000 - 2005 Placement Rolls-Royce plc Administration Assistant Derby City Council 1998 - 1999 Advisory Service, Education Department Clerical Assistant Tek Personnel Consultants Ltd 1996 – 1998 Bombardier VDU Operator Measham Handing Centre 1990 - 1996

Current Job

Technical Administrator

Employer

Rolls Royce plc

We are one of the world's leading industrial technology companies.

Throughout our history, we have set out to achieve extraordinary goals. Along the way, we have developed ground-breaking technologies, established new standards and shaped the world we live in. This quest has taken us from our founding expertise in internal combustion engines to providing the world's most powerful and efficient aero-engines.

We have always pursued ever cleaner, safer and more competitive power. Now, the size and impact of the markets we serve make this task more urgent than ever. The transition to a low carbon global economy is spurring us to develop new technologies and capabilities. Today, we are combining distinct engineering disciplines to produce state-of-the-art electromechanical and hybrid power systems. The growth of electrification will form a new chapter in our history.

At the same time, the rapid pace of digitalisation offers substantial and wide-ranging opportunities. Over twenty years ago, we were the first to use sensors to collect live, commercial data to allow real-time engine health monitoring. Today, we aim to be Digital First in everything we do.

We are committed to an environment where all our employees are able to give their best. Our success has been a result of the commitment, skills and ingenuity of our employees and their determination to be Trusted to Deliver Excellence. Electrification and digitalisation will require new talents and behaviours.

We can only prosper with the support of our key stakeholders. We strive to outperform their expectations of us.

We believe in the positive, transforming potential of technology.

We are Rolls-Royce – pioneering the power that matters.
My Work: I support the testbeds where engines are tested prior to them being used by airlines for their aircrraft

Read more

I work for Rolls-Royce as Technical Administrator
Do you know what the company manufactures products for?

What does Development do?

Designs, builds and tests the engines to get them ready to go into service powering the aircrafts that take you on holiday.

The Function is split into the different engine projects – Trent XWB; Trent 1000; Trent 7000; CTP; Advance 3 and Fleet.

Rolls-Royce | How we assemble the Trent XWB; the world's most efficient aero engine

As a team we cover a wide range of tasks required to support the engine projects, so no two days are the same. One day, we could be taking a group of new engineers or apprentices on a process walk around the site, going to the different buildings like the prep shops and test beds showing them how an engine is designed, built, tested and disassembled for examination.
Do you know what happens to an engine whilst it's on a test bed?

https://www.youtube.com/watch?v=wVDVBl0IhgY

On another day, supporting my team on a kaizen (improvement activity) to improve the company's progresses. Or facilitating work experience visits from local schools.
As a STEM Ambassador going out into the community encouraging children and youth organisations to go into STEM careers.

https://www.youtube.com/watch?v=K2R6NTgvEV4

What does my Development Support team do?

We carry out a variety of tasks to support the Development and Experimental Engineering community as part of engine development programmes.

These tasks include providing parts for testing, out of hours engineering support rota, site tours to illustrate the engine development cycle, training programmes for new engineers, apprentice placements and a work experience programme.

As a team we cover a wide range of tasks required to support the engine projects, so no two days are the same. One day, we could be taking a group of new engineers or apprentices on a process walk around the site, going to the different buildings like the prep shops and test beds showing them how an engine is designed, built, tested and disassembled for examination.
Do you know what happens to an engine whilst it's on a test bed?

https://www.youtube.com/watch?v=wVDVBl0IhgY

On another day, supporting my team on a kaizen (improvement activity) to improve the company's progresses. Or facilitating work experience visits from local schools.
As a STEM Ambassador going out into the community encouraging children and youth organisations to go into STEM careers.

My Typical Day: Ensuring that our testbeds worldwide have engineering cover 24/7

Read more

I get up at 5am and have breakfast around 5.30.  I then travel to Derby by car and get to work for around 6am.  My working hours are approximately 6am-2pm.  Although I will work evenings and weekends when I'm hosting corporate STEM events.  Once at work, I'll check my emails, then prioritize them according to which area of my work they cover.  Test bed cover gets priority followed by GDs (General Development kits) to be sent to the engines which are being tested.  Once these have been actioned which can take all day, I will then work through my STEM event emails.  These consist of forms to be completed and invitations to be sent out for forthcoming events.  During the week I may have to attend meetings on a variety of different subjects updates on software packages and STEM events.

How I got into this job: Joined the company as secretary and then was invitied to join engineering as there would be better job prospects

Read more

Technical Administrator/ Technician: 5 years Technician experience within the Experimental Support Group (ESG)

Secretary: 10 years experience with Technical Data Services, Business Operations, Development and Performance Engineering Services.

Technical Administrator/ Technician      Rolls-Royce plc                                 2014 – present

Secretary/Administrator      Rolls-Royce plc                                 2005 – 2014

Secretary                               Select Appointments plc                 2000 – 2005

Placement Rolls-Royce plc

Administration Assistant     Derby City Council                           1998 – 1999

Advisory Service,                 Education Department

Clerical Assistant                 Tek Personnel Consultants Ltd      1996 – 1998

Bombardier

VDU Operator                       Measham Handing Centre               1990 – 1996

My Interview

What's the best thing you've ever done in your career?

Going to Farnborough Airshow

What advice would you give someone who wants to be in the same career as you?

Investigate apprenticeship schemes, as they are best way into the company as they give you the best experience. It's hands on, the company pays for you to go to university. There are also opportunities to go on placements and do a community STEM project

What do you see as your next step in your career?

I will probably change careers and do something less demanding but as rewarding

What other sorts of jobs can you do with your qualifications?

These have included being a data entry clerk and a secretary before becoming a technician

What's the best part of your current job?

Seeing an engine on test. There are several for example anti-icing but I think bird ingestion is the best!

What don't you like about your current job?

Get very frustrated when our software has technical issues or problems with the network

My profile link:
https://ias.im/u.221324
---
---
---