Profile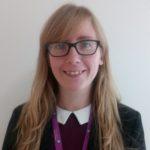 Natalie Lamb
I'm a PhD scientist researching how to treat drinking water better
Curriculum Vitae
Education

Brockhampton Primary School (SATs), Tenbury High School (GCSEs), Hereford Sixth Form College (A Levels), University of South Wales (BSc), Cranfield University (MSc), University of Sheffield (PhD)

Qualifications

GCSEs in English Language, English Literature, Maths, Science, Double Science, ICT, Applied ICT, History, Geography, French, Music. A levels in English Language, Biology, Psychology, Sociology, General Studies. BSc in Biology. MSc (by research) in Microbiology.

Work History

I spent a year as an Assistant Operational Scientist for Anglian Water when I finished my MSc (masters of science) but before I started my PhD

Current Job

PhD researcher in Civil Engineering and Microbiology at the University of Sheffield and Anglian Water

Employer

The University of Sheffield is the top fifth university in the UK for best overall student experience and have the best UK Students' Union. This is impressive when you imaging there are 130 universities in the United Kingdom.

Anglian Water are a water company that serves the East of the UK. They supply clean safe drinking water and treat sewage from toilets for more than six million people in this area.

It sounds a bit confusing that I work at both the University of Sheffield and Anglian Water. What this means is that I am doing my PhD with  the University of Sheffield, that's like my school. But actually I am based in Peterborough in industry with Anglian Water. Anglian Water pay for my research so I work in their offices but I go up to the University of Sheffield a few times a month.
My Work: I'm a PhD scientist researching how to treat drinking water better

Read more

I am a PhD researcher. This means I'm a student who goes to a university instead of a school. The qualification I am trying to get at the end of it, similar to SATS or GCSEs or A Levels is a PhD (Doctor of Philosophy). It is called a Doctor of Philosophy because it means you're not a medical doctor (Doctor of Medicine) but something else. My PhD, for instance, is in engineering and microbiology. So although it is called a Doctor of Philosophy, it doesn't have to be in philosophy but can be in any subject.

My PhD is different to school because I have no exams or lessons. Instead, PhD students have to write one giant piece of coursework, around 80,000-100,000 words, basically a book, about what experiments you have done and what you have learned. That's a lot of writing! But I don't mind because I hate exams! Also, PhDs are 3-4 years long. I think it's plenty of time to write a book. I am in my 3rd year and have 1 year left to go.

The research I am doing to get my PhD is all about drinking water. At the moment in the UK we have really good quality water but we use a lot of chemicals (e.g. chlorine) and do a lot of treatment (which costs people time and money) to get water from river water to tap water. I'm looking into how we could get the same quality of water but using other ways of treating it. For example, we could use UV light instead of chlorine. 

I'm building big loops of pipe (13m long), one which has water treated with no chemicals in and one which has water treated with chemicals in. I'm going to compare what microbiology, what creatures grow that can't be seen by human eyes, in both of these pipes and see if there are any differences. But how can I count these creatures if I can't see them? I use equipment called a "flow cytometer". I use lasers to count the numbers of cells.

I really enjoy my work. I think it is really important for everyone in the UK to have safe, clean drinking water. In the future, some of the chemicals we use right now will have ran out. I'm trying to look at new ways of treating water that won't run out.

My Typical Day: I can be on a water treatment works and in the laboratory taking/analysing water samples or out and about at events learning/teaching or in the office writing

Read more

Sampling Days (twice a fortnight)

Sampling Schedule

8-10:30am travel to experimental site
10:30-12:30pm take samples, basic analysis on site
1-2:30pm travel to laboratory
2:30-5pm analyse samples in the lab
5-7:30pm travel home

Tasks: take samples from experimental sites, do basic site analysis (e.g. chlorine, temperature, turbidity), read meters, record data on site, check everything is running correctly/solve any problems, do complex lab-based analysis, record results

Event Days

Teaching

PhD Tutor with The Brilliant Club
2h slots once a fortnight (go to industry office after)

Conferences

Discuss research with a poster or presentation
1 international per year, 2-3 UK per year

Training

Usually at The University of Sheffield
2-3 per year

Tasks: explain my research to specialised and non-specialised audiences, network with other scientists and engineers, keep up to date with other research, improve and build on current skills

Paperwork Days

Office in Industry (all other available days)

7:45-8:30am travel to the office
4:30-5pm travel home from the office

Work from home (once a week)

8am start work
5:30pm finish work

Office in University (once a fortnight)

6-9:30am travel to University of Sheffield
3:30-6:30pm travel home from University of Sheffield

Tasks: writing literature reviews or thesis chapters, analysing preliminary results, catching up with emails, ensure my steering group and supervisors are caught up with my progress, apply to talk at conference, organising travel/calendar

How I got into this job: A few failed interviews and then through contacts I'd made

Read more

I got my MSc in the water industry (paid for by them) by applying for a paid MSc on https://www.findamasters.com, a website I found on Google, about UV treatment. I was successful in my application and had a video interview that I was unsuccessful in. The people who interviewed me advised me via email afterwards to apply for another funded MSc position that was coming up, this time a taught MSc on the water industry as a whole. I applied and got past the application phase. This time, I went to interview in person, with one person from the university and two people whose company would fund the study (both from the water industry). I was also unsuccessful at that interview! But I had an email from the people in the water industry saying they were impressed with my past work and would be happy to set up a paid MSc by research with me.

It was the same people from the water industry who got me my job as a scientist for a year and then, later, my PhD. I told them I was interested in doing a PhD with them because I enjoyed it so much and they said they wanted me to stay on. They chose the topic they wanted me to study and the university I would be studying with.

My Interview

What's the best thing you've ever done in your career?

I got to travel to Mexico in the first year of my PhD to help work out how to make their water less likely to be changed by climate change. I've never been so far, plus I felt like I was trying my best to help people using my research

What advice would you give someone who wants to be in the same career as you?

Have a good reason for doing a PhD. Don't just do it because you want to me a Dr!

What do you see as your next step in your career?

When I finish my PhD I would like to get a paid job as a water quality scientist in the water industry

What other sorts of jobs can you do with your qualifications?

I could go into most areas with my PhD because it's a lot of transferable skills, things like organisation, project management etc

What's the best part of your current job?

I really love how every day is a little bit different

What don't you like about your current job?

It's like doing a fun sceince practical but doing that exact same practical for 3-4 years. Yes it's fun but you get bored of working on just one thing after a while

My profile link:
https://ias.im/u.210793
---
---
---