Profile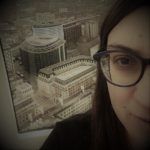 Silvia Imberti
Curriculum Vitae
Education

MSc Physics

Qualifications

PhD Physics

Work History

Rutherford Appleton Laboratory

Current Job

Instrument Scientist at the ISIS neutron and muon source

Employer

The ISIS neutron and muon source: www.isis.stfc.ac.uk

ISIS is a facility in Oxfordshire ("The Isis" is an alternative name for the River Thames, used from its source in the Cotswolds until it is joined by the Thame at Dorchester in Oxfordshire) for the production of a "stream" of neutrons (and let's not forget about the muons). It used to be a big accelerator for particle physics. In 1985 it became obsolete (it is not big enough, think of CERN) and it has been re-deployed for studying the property of materials. Because we do not want to split the atom, we do not need as much energy as it is needed for particle physics. In fact, we slow down out neutron beam, so we can look at atoms and molecules, where they are and how they move.

The process in brief: we accelerate protons up to 84% light speed with a synchrotron (the usual donut shaped accelerator) and then it fires them off towards a target made by a foil of heavy metal. This shakes off neutrons in all directions (we then need to screen them, because neutrons can do a lot of damage to humans). We slow down the neutrons until they reach the wavelength of 0.1-1 nm i.e. the order of magnitude of the spacing between atoms in a crystal for example. This means that when they pass through a crystal, they become diffracted, i.e. change direction, a bit like splitting white light into different colours using a crystal. From the position of the neutrons before/after the crystal, we can reconstruct the position of the atoms in the crystal.

You may have heard of something similar with a beam of x-rays, which indeed they do at out fellow x-rays source Diamond Light source.

BUT, with neutrons at 0.1-1 nm, not only the spacing is similar to the atomic one, but also the energy! This means that neutrons can lose energy by "bouncing off" an atom (you know atoms are always moving about, and shaking and flipping and wriggling). So if you measure the energy of the neutron before/after meeting the sample, you can tell how the atoms where moving.

Finally because neutrons are the same size as hydrogen, we can see hydrogen very well, and all soft matter in general. (Think how well you can bounce a snooker ball against another of the same size/weight… Essentially, we play atomic snooker!)

This turns out very neat if you are studying hydrogen storage, or organic chemistry, or biological molecules or… you guessed it: WATER!
My Work: I use neutrons to find out where the atoms are and how they move

Read more

I use neutrons to look at hydrogen bonds in liquids, and it gets particularly interesting when water is involved.

I am physicist who does a chemist's job:

'This is one of the most fantastic pieces of detective work that has ever been done – organic chemistry… The physicist could never quite believe that the chemist knew what he was talking about when he described the arrangement of the atoms. For about twenty years it has been possible, in some cases, to look at such molecules by a physical method, and it has been possible to locate every atom, not by looking at colors, but by measuring where they are. And lo and behold!, the chemists are almost always correct.' Richard Feynman

https://www.chemistryworld.com/opinion/speaking-of-chemistry/9085.article

In one of my recent works, I studied why sugar is sweet:

www.isis.stfc.ac.uk/Pages/Neutrons-reveal-secret-to-sweetness.aspx

The short answer is: because of hydrogen bond with water molecules. We are about to publish a paper with a provisional title: "The sweeter, the wetter!". Yes, it could definitely be better. Maybe you can help me think of a better title for it?

My friend and colleague Sylvia McLain explaining the interaction of water with proteins:

Protein folding and particle accelerators: a new solution:

My Typical Day: Read emails. Meet people. Discuss experiment. Change sample. Analyse data. Write. Write. Write. I said write not browsing. Change sample again.

Read more

An instruments scientist is a scientist who has responsibility for an instrument, so in addition to doing science, I look after this machine from the technical point of view (with a team of expert technicians to support me) and from the scientific point of view. This means I advertise the instrument capabilities, invite people to use it, help them devising their experiment and performing it and understanding the results and writing a paper about it (there is always a paper at the end of scientific project… well, almost always!). My instrument is called SANDALS (I know! I didn't get to pick the name!) and it is bigger than me 🙂 It sits in a room on its own because it gets radioactive and I load my samples (the things I want to study) using a crane (see photo below). I guess the crane is the part I like best. 🙂

I like being an instrument scientist because I like to help people, I like to talk to them and understand their (scientific) problem and how to go about solving it. I like to meet people from all over the world.

My Interview

What's the best thing you've ever done in your career?

I made an experiment about the dissociation of water into "water ions" and resolved a scientific dispute among theoreticians who got different results from their simulations.

My profile link:
https://ias.im/u.210840
---
---
---