Profile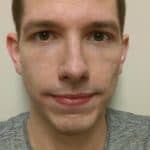 Ollie Brown
Somewhat caffeinated.
Curriculum Vitae
Education

Denbigh Secondary School (2003-2009) Heriot-Watt University (2009-Present)

Qualifications

Degree: MPhys in PhysicsA-Levels: Maths, Further Maths, PhysicsAS-Levels: Music TechnologyGCSEs: Maths, Statistics, Physics, Chemistry, Biology, English Language, English Literature, German, IT, Humanities, Electronics, Design Technology

Work History

Dassault Systèmes BIOVIA, Heriot-Watt University Student Union, Underbelly, GAME

Current Job

Applications Developer, EPCC, University of Edinburgh

Employer

EPCC, which is a centre within the University of Edinburgh. We run Archer, one of the UK's national supercomputers, and help companies and researchers to write code to run on it (or computers like it).
My Work: for(time=9; time < 18; time++) { issue.resolve(); coffee.drink(); }

Read more

So, Quantum Physics, capital 'Q' capital 'P'. Quantum Physics is Hard. Capital 'H', which means it's not just hard for people, but computers too. How so? If I want to describe three particles, which are either where I expect them to be, or not, in Classical Physics I can use three numbers. Easy, great. If I want to describe three particles in Quantum Physics, I need at least eight numbers. Problem.

Why does that happen? Well in Quantum Physics particles can exist in a superposition of states, in some mixture of all possible combinations, so it's not enough to only say whether each of the three particles individually is there or not. You must save space to store the probability of every combination from no particles at all (|000>), to all three particles (|111>).

This means the scaling is exponential. Three particles means 2^3 = 8 numbers. Four particles means 2^4 = 16 numbers. What if I want to do 20 particles? Or 100?! This is where I come in. I write code which compresses the quantum state, in the same way digital photos are compressed, allowing us to simulate much larger systems than would otherwise be possible.

I mean it still uses a lot of memory, but it uses less, so I'm happy. My thesis title, incidentally, is Stationary States of Driven Dissipative Many-Body Quantum Systems via Matrix Product States. Aren't you glad I didn't put that up top?

My Typical Day: Coffee, e-mails, issue tracker, coffee, write something, lunch, coffee, write something, coffee, write something, go home!

Read more

Wake up late, rush around to get ready, then hop on my bike to get in to work for nine. Nine…ish. Once I'm in, making coffee for the day is my number one priority, followed by checking e-mails, followed by checking facebook the issue tracker on my code, and my lab book to decide on what I'll work on today. My work is quite varied, which I love, so it might be I'll spend the day coding, or it might be it'll be spent writing a presentation – I react to what needs done!

I leave around half-5/6 generally, and spend my evening relaxing (or sometimes rock-climbing).

My Interview

What's the best thing you've ever done in your career?

I got to spend six weeks working in Santa Barbara, California. It was around 30 degrees the whole time, and I went cycling and rock-climbing every weekend!

What advice would you give someone who wants to be in the same career as you?

Do the things you enjoy doing. If that turns out to be computational physics, or scientific software development, then that's awesome! Learn programming languages, Python is a great place to start — look for local coding groups, look online (Learn Python the Hard Way is a good one), get books! Look up the Software Sustainability Institute and join their mailing lists. Do summer projects at uni if you can, and don't be afraid to change your mind about what you enjoy doing :)

What do you see as your next step in your career?

Developing my current software development skills, and broadening my skillset. By which I mean getting better at the stuff I know, and learning new things!

What other sorts of jobs can you do with your qualifications?

Research jobs in quantum physics, or scientific software development, or even non-scientific software development.

What's the best part of your current job?

Getting asked a question, and realising that I actually do know the answer! It's rare, but a great feeling :P

What don't you like about your current job?

I still have to write things that aren't code sometimes :'(

My profile link:
https://ias.im/u.120179
---
---
---